Corporate Social Responsibility
It is particularly important to us to ensure a sustainable interplay of environmental, economic and social aspects in all areas of our business activities. For us, fulfilling our environmental, economic and social responsibility means ensuring that employees across all hierarchical levels act according to a shared understanding of values and valid principles. These requirements are set out in the Cendres+Métaux Group Code of Conduct.
For Cendres+Métaux, the term "quality" is more than just a word. Cendres+Métaux attaches great importance to fostering a comprehensive quality system and invests considerable resources in developing and maintaining it. Thanks to our diverse and comprehensive global certifications and our standards management, customers and partners can rest assured that our management system and products meet stringent regulatory requirements. This enables us to adapt quickly to new technologies, procedures and a host of normative requirements while working on projects, making us a reliable partner for our stakeholders.
As part of this process, we are guided by our quality policy
Quality means customer satisfaction. We identify customer needs at an early stage. We offer our customers high-quality support and advice.
Quality means fairness. We are committed to maintaining flawless business relationships and act according to high moral, ethical and social standards.
Quality means conformity. We meet the legal requirements. Our risk analyses and assessments guarantee security and quality.
Quality means protecting people and the environment. We minimise the risk of accidents and increase productivity by ensuring a high level of safety in the workplace. We make optimal use of energy and raw materials and reduce our environmental impact.
Quality means process control. We master our processes. Our motivated and highly-trained employees guarantee success.
Quality means continuity. We consider our quality policy to be an important part of our corporate culture. We are committed to continuous improvement. We minimise existential risks by adopting clear risk scenarios.
The Cendres+Métaux Group is certified according to ISO 9001 and ISO 14001.

Cendres+Métaux Medtech is also certified according to ISO 13485 and FDA-registered. Dental products comply with the Medical Devices Directive 93/42/EEC.
Cendres+Métaux Luxury+Industry is a certified member of the Responsible Jewellery Council (RJC) and the Responsible Minerals Initiative (RMI). As part of our RJC membership, we meet its Code of Practice (CoP) and Chain of Custody Standards (CoC). Luxury+Industry is also subject to AMLA auditing.

Internal material testing: we operate our own accredited metallurgy and analytics laboratories in accordance with ISO/IEC 17025.

Traceability: we guarantee that the origin of all the products and materials we use is, and continues to remain, traceable.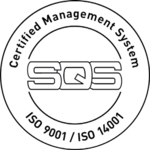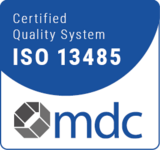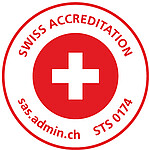 Sustainable Development Goals (SDGs)
The vision of sustainable development in accordance with the 17 global Sustainable Development Goals (SDGs) of the United Nations is a guiding principle when it comes to the implementation of our Corporate Social Responsibility (CSR) policy.
We want to make our contribution to achieving global goals, which is why we are an active participant in Swiss Triple Impact (STI), a programme designed to drive the Swiss ecosystem in the direction of a resilient economy.
https://www.swisstripleimpact.ch/
Thanks to this commitment, we are able to create the conditions necessary for implementing our sustainability goals and thus make an active contribution to the United Nations SDGs. We continuously review and improve our measures to ensure that we are always prepared for future challenges.
You can find all documents and certificates in our Download Centre.