Polymechanics Employees
Production and programming
1st year of training
- Conventional foundations in milling, turning, drilling and grinding
- Reading technical drawings and operating measuring devices
2nd year of training
- Carrying out production work
- Placements in various departments (Design, Tool Management and Control)
- Familiarising yourself with the CNC area of NX/ISO
3rd year of training
- Placements in the production departments of CNC Milling and CNC Turning (choice of specialist field)
- ISO programming of lathes and 3 to 5-axis milling machines
4th year of training
- ISO programming of lathes and 3 to 5-axis milling machines (according to specialist field)
- Setting up machines and monitoring production
You will produce parts from different materials according to customer requirements and also make specific clamping devices for manufacturing parts for customers. Furthermore, you will programme the parts, set up the various machines (CNC lathes and CNC milling machines) and check them using state-of-the-art 3D measuring machines.
Four years
E Profile: With or without a Federal Vocational Baccalaureate
G Profile: Basic requirements
Branch courses in: Drawing, layout, design and production technology
Host company: training in Biel/Bienne
School: BBZ Berufsbildungszentrum (vocational training centre), Biel/ Bienne
Branch courses: Swissmechanic, Münchenbuchsee
What you bring to the table
At least a good school-leaving certificate at Realschule level
A very good command of German or French
Technical understanding and spatial awareness
An affinity with computers
Basic knowledge of MS-Office programs
Enjoy high-precision work
Team player
Patience and perseverance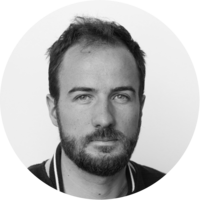 Sylvain Venetz
Trainer physics laboratory assistants
«Are you fascinated by science and the investigative methods of Sherlock Holmes? In our lab, there are many methods for the examination of metal components for the watch and medical technology industries.»
We look forward to receiving your application!
There are no open apprenticeship positions available for 2023. We look forward to receiving your application in 2024.